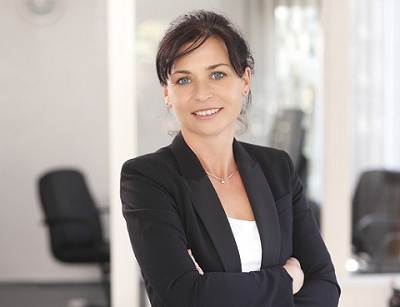 This post is the second in my series about kicking butt in your new job. Last week, I shared the 10 Rookie Mistakes to Avoid. In this post, let's talk about five simple things you can do to get your relationship with your new boss off to a great start.
Get out in front of it.

Don't sit in your office waiting for your boss to tell you what to do. Nearly any job worth having is a job where you need to be proactive and own your own destiny. This means taking full responsibility for defining – and onboarding to – your new role.Typically, in mid- to larger-sized organizations, your boss will know her pain points (that's why she hired you), but she won't have a fixed opinion on what you should do to address those pain points (…unless you start to seem really clueless, at which point you will have earned more of her focus than you know what to do with).

Start forming preliminary opinions about what you are here to accomplish; how you will go about accomplishing it; whose help you need; and who needs to know about what you're going to do.

Plan to use your early thoughts on these topics as a starting place for your thinking and for conversations with your boss and key stakeholders. (Yes, a starting place! It's way too early to get locked on any particular direction or set of beliefs.) Through regular dialogue, you'll be able to vet, validate, and iterate on your early thinking before you begin publicizing your roadmap to your stakeholders.
Own establishing a healthy relationship with your boss.

Make sure you meet with your boss early in your first week and that you quickly establish a regular cadence for periodic one-on-ones. Don't wait for your boss to set these up and don't skip them once they are established.There are three buckets of information you want to go over with your boss when you're new to a role. First, basic work style; second, the context for your role; third, your approach during your early days on the job. You might cover these topics in one meeting or a few separate ones. It doesn't matter; just make sure you cover them. Your mission in these early meetings is to build clarity between you and your boss and to set the foundation for the kind of relationship you want to have. In the next three sections, we'll take a closer look at each of these areas.
Cover the basics.

This bucket of information is fairly obvious so I won't spend too much time here. The point is, don't assume this boss is anything like the last boss. Discuss your boss's work habits and expectations; how she likes to be communicated with; any special rules or circumstances you need to know about; what to do in a crisis; the basics. Share what you think your boss needs to know about your work preferences (use your judgment!). This is also the meeting where you let your boss know you are open to, and welcome, constructive feedback (then make sure you deliver on that representation; nothing worse than blabbing all the right phrases only to later show you didn't really mean it).
Make sure you understand how your boss views your role.

The next order of business is to understand your boss's thoughts about the business need for your role; why she picked you to fill that need; what she is hoping you will bring to the role; and where you fit into the overall division and company strategy.You'll also want to know about any commitments that have already been made on your behalf. Find out what your boss absolutely needs you to get done in your first 90 days; what she needs you to do beyond that; and what she believes knocking it out of the park would look like during the first year.

Ask your boss about stakeholders – who are the key stakeholders for your role and function. It's important to understand who these people or groups are early on as they will be primary sources of information in your early days on the new job. (I'll share tips on how to engage with your stakeholders in my next post in this series.)
Let your boss know how you are planning to approach your early days in role.

Make sure you stay in touch with your boss about what you're planning to do during the early days at the new job. Typically, this is a time of learning more than doing. Going along with that, you want to communicate to your boss that you are intentionally in the "learning zone" and that you are intentionally not in the "doing zone." The point of this conversation is to make sure your boss is on board with this approach (as opposed to misinterpreting what you are up to as a whole lot of slacking). This also gets you some breathing room in the face of real or imagined pressure to make an impact right away.Let your boss know you are planning on a ramp-up period in order to get smart about the organization and issues at hand and to avoid making costly mistakes. (Note: 90 days is a pretty standard time frame for my clients, but depending on your role and the complexity of the organization, a shorter time frame may be more appropriate; use your judgment to adjust.) Plan to share the details of the activities you will undertake during this time period (i.e., your learning plan) and ask for your boss's feedback on anything that should be added to your learning plan.

Set your boss's expectations that you'll have checkpoints beyond your regular one-on-ones during this ramp-up period (checkpoints at days 30 and 60 are appropriate during a 90-day ramp). This is a great time to clarify that during your early days, you'll be touching base with your boss frequently to confirm data and conclusions; that you want her to understand you will be doing this more than is typical for you; and that you are doing this intentionally while you learn each other. It's a good idea to set the expectation now that after the initial ramp-up period, you'll back off and work more independently.
There are of course many more things that go into having a healthy relationship with your boss, but these 5 simple things will get you off to a good start. Good luck! If you missed my earlier post on how to rock your new job, you can find it here. In my next post, I'll be sharing 7 key sources of insight you can use to get your hands on tribal knowledge fast. As a bonus, I'll also share a set of 15 questions you can employ to make sure you use your sources of insight wisely.