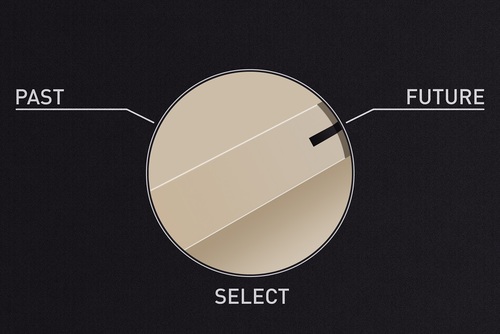 In this series on kicking butt in your new job, I've been sharing advice that will help you impress your boss early, build your brain trust, and avoid making rookie mistakes. Today's post is about taking care of yourself. If you're like most people, starting a new job can be stressful. Whether or not that's the case for you, this is a time when you'll be pulled in many directions. To deal with that, you want to be working with a well-tuned inner compass so that you're always moving in the direction of your desired future outcomes. Here are some simple, effective strategies that will help you stay on track.
Let the past be in the past. Let's say you made some mistakes in a prior role. Learn from them and move on. Your new boss hired you for good reason based on a determination that you are the perfect person to fill a clear and present need. Let that be enough for you to enter the new role with confidence. The fact is, in all likelihood, you bring additional value because of any blunders lurking in your past. Learn from your mistakes and appreciate them for the wisdom you've gained.
Stop reciting your shortcomings. Start paying attention to the messages you fill your head with when you're thinking about yourself. If you recite again and again all of your supposed inadequacies and failings and insist to yourself that you should be fired, then you will live in the shadow of that. Try on an internal narrative that supports the future you want to have. For example, instead of, "I am so stupid, I don't have the right experience for this job, I'm going to screw up," try, "I love this new job and value my boss's opinion; I'm going to do everything in my power to make the most of this experience and be successful here." Now doesn't that feel better?
Get clear on what's in it for you. Understand why you took the role, the value it brings to you, and the set of experiences and skills it will contribute to your growing resume. Clarity on these points will smooth the path ahead. If you can't identify how your job contributes to your career, you might be in the wrong place.
Envision how you'd like your future to look. Going along with leaving the past where it belongs comes a focus on the future – where are you headed? Getting specific about your future is the best way to make sure you get there.
A final word about bad eggs. I really wish I didn't need to include this part but here goes…. Words are powerful, so be particular in your early days about what you tell your new co-workers. I don't want to leave you with the idea that everyone is evil – and they aren't! – but the unfortunate fact is, there are a few bad eggs lurking out there. Giving virtual strangers the inside scoop on you supplies them with great material to use however they choose. Like I said, most people are basically good at their core so just keep it in mind but don't get stuck here.
Good luck in your new job. With the advice I've shared in this series of posts (Ten Rookie Mistakes to Avoid, Five Simple Things You Can Do to Have a Great Relationship with Your Boss, and Build a Brain Trust to Quickly Get Up to Speed), I know you're already off to a great start. Oh yeah – and please share this post if you liked it!