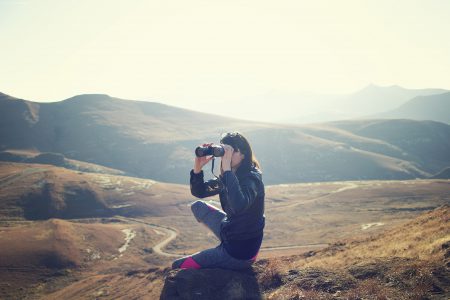 Being a Challenger is a practice. It's something we practice in order to improve, just like yoga or law.

The Challenger practices being executive — i.e., demonstrates executive presence — by exercising a series of practices described in this lesson. These practices relate to integrity, conviction (or passion or ownership), and clarity. Remember: You don't have to do every single thing you learned in this lesson; instead, experiment and find the particular combination of practices that fits and feels authentic for you.

Here are two ways to practice the

integrity

pillar of executive presence: (1) truth-telling and (2) orienting from a for-the-business perspective. Being agreeable at all costs is something you may need to set aside as you advance in your career in favor of being a truth-teller. Being right at all costs is something you will need to set aside in order to be for-the-business.

Here are three ways to practice

ownership

or conviction on your path toward demonstrating executive presence: (1) take a stand and use initiative to solve problems rather than ignoring them because they aren't in your scope; (2) avoid laying unexamined questions on the table for somebody else to deal with; instead, come forward with your opinions; (3) look for the white spaces and the action vacuums in your domain and do something about them! Some of the best careers have been made out of fixing problems before someone asks you to do so.

All of the Challenger practices must be exercised informed by

clarity about your context

. To have your finger on the pulse of the context you are operating in, (1) ask for feedback and (2) hold yourself accountable to having productive follow-up conversations.