So, what can you do?
The suggestion is not that you just suck it up and suffer in silence. Instead, the suggestion is to make something useful out of those complaints. This starts with understanding that most complaints are actually a signal that you have a need that isn't being met. Once you see that connection, you can start to move the dial on the things you aren't happy about and get out of the role of reacting to your life (victim) and into the role of creating your life (empowered).
Let's look more closely at the valuable information that is often hidden in our complaints to understand how to move from complaining to action.
Step one: Understand that a complaint is frequently an unmet need in disguise.
A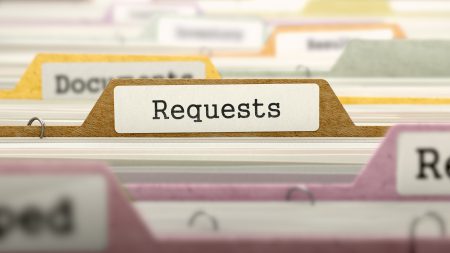 complaint is a signal that there is a need that isn't being met, something that needs to happen but isn't. Teasing out the unmet need better equips us to take care of ourselves using all of our faculties. It adds intellectual clarity to the emotional mess we're otherwise left in when we complain. So, when you hear yourself complaining, make a point to notice that you are, in fact, complaining. Then probe that complaint with curiosity to identify what you are missing or what need you have that isn't being met.
For example, imagine you are regularly cranky on the weekends, and your mood tends to get particularly foul at those times you and your partner are driving into the city to meet friends for dinner. Your offhand comments on these drives often lead to arguments. Your offhand comments are a form of complaining. If you think about whether there is a hidden message in this "complaining," you might realize you have an unmet need to spend more quiet time at home on the weekend rather than going out so much.
Step two: Determine how the gap could be closed.
Once you have a better understanding of what you are missing right now, move into identifying what it would take to resolve that need. Is it something you could do for yourself? Start there and really take an honest look at that. If meeting the need you have isn't something you could do on your own (or partially do on your own), then who can do it? Identify that person or thing or group, then get super specific about what they could do that would address your need. Essentially, what is it you need to create the conditions where this complaint does not exist (or where it doesn't bother you as much)? Identify that with as much specificity as you can. That's the kernel of the solution. And there's your opportunity.
Continuing with the example from above, if you were to probe what might address your unmet need to have more quiet time at home on the weekends, you can likely come up with a few possible solutions. One might be to work out a compromise with your partner about how you might better balance your time.
Pro tip: When you are working to discover what is needed to resolve the need or gap you've identified, think first about the things you can do yourself. These are moves you can make that are forward-looking, action-oriented, and clear; moves that bring a desired outcome closer to realization in your world.
Step three: Communicate requests effectively.
Can you communicate about your needs and what you want to see happen to address those needs in a way that renders you a part of the solution? Communicating a request feels reasonable and solution-oriented (while complaining typically feels kind of whiny and tends to put people on the defensive rather than into a mode of wanting to cooperate with you). Communicating requests also makes the required action really obvious…which makes it more likely to happen. 
Still working with the example from above, a forward-looking, solution-oriented move you could make to meet the need you have identified is to make a request of your partner that the two of you make social plans on only one weekend night per week.
Pro Tip: Look at requests broadly. By "requests," I also mean proposals, recommendations, and suggestions you can make to others or you can ask others to collaborate with you on to co-create.
So, what about you? At this point, you might be thinking, I don't really complain and this isn't a problem I have; maybe you are right. I'll share the comment I recently received from a Challenger:
This is turning out to be an exciting concept to work with, but I didn't think so at first. When I first read the lesson, I was pretty resistant. I don't think of myself as someone who complains very much. But, after reading it, as I went about my week, I started to notice how much I actually do complain. Now that I've been schooled, I am committed to no complaining!
For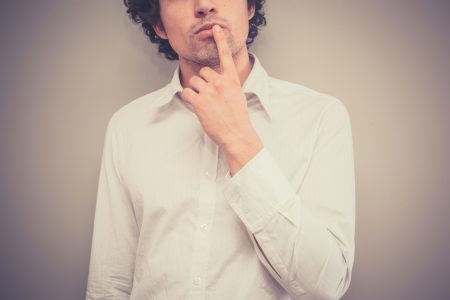 many of us, especially when we are driven professionals who identify as successful, it is difficult to see where we might be engaging in this behavior, but let's keep looking at it. Remember, even the best can get better.
It's common for people to think they are making requests when what they are really doing is lecturing or venting (yep, more forms of complaining).
A big part of the problem is that we're not practiced at being clear in our own minds about what we want or need in the first place.
And if we don't even know in our own minds what we want, then naturally, we will have trouble being clear with others about what needs to happen to address the thing we're complaining about.
Let's say one objective you have been driving at in your team is better collaboration and more teamwork. Your direct reports say they are on board but…. you aren't seeing more teamwork and you are becoming frustrated. Meanwhile, they just threw themselves a party in celebration of all the great strides they have made toward creating better collaboration and teamwork. Huh?
How is it that they think their work is done? If you were to ask them, they might tell you that they came up with a new mission statement that includes the concepts of teamwork and collaboration; that in team meetings, people mention the two as goals frequently; and that the group even added teamwork and collaboration questions to the interview process for new hires.
So, why is it that you aren't seeing more teamwork?
Are you crisp in your own mind about what more teamwork and better collaboration would look like? Can you articulate that in terms of positive specific things that can happen in the future? If yes, have you shared those specifics with your team? Without that clarity and without that communication, you are stuck relying on telepathic power to create results. That's leaving a lot to chance.
We have to take responsibility for making powerful and clear requests that enable us to act effectively on our own behalf, and that allow other people to help us. Chances are, they really want to!
What might increase the chances you will get more of what you think of as better collaboration and teamwork in your team? Communicating concrete examples or guidelines — for example, actions team members would take to demonstrate teamwork — and asking for volunteers or for specific people to take on those actions will likely bring you much closer to achieving your vision. Clear and powerful requests must be concrete and actionable. By making these requests, you do the work on your part to get clear about what success looks like and you share it with the people you expect to deliver that success.
Pro tip: Part of the art of making skillful requests is that you can receive a "no" in response without considering that a failed experiment and without it significantly damaging the relationship. People on the receiving end of your requests must be able to say "no" or respond with a "counter-offer" or a request of their own to "renegotiate." If there is not room for this, your request is not a request; instead, it is a demand.
"The clearer we are about what we want, the more likely it is that we'll get it."

— Marshall Rosenberg
An example of a request you might make to yourself follows:
You are under a ton of stress and things at work are really heating up with that new project you've been working on for the past month. You want to perform, as the stakes are high and you really like the virtual team you're working with, but you notice each afternoon, you get cranky and don't give your best; you even lash out at your teammates from time to time.
As you consider your unhappiness with the situation (i.e., your "complaint"), you start to look for the unmet need. You realize you've been skipping lunch and your behavior might have something to do with being "hangry."* You see that the unmet need is to feed your body and maintain even blood sugar.
Now, you are in a position to problem solve for this unmet need by coming up with different ideas for how you might address the issue. You might determine you need to make time for lunch; if you don't have time to get to the cafe, that might mean making time on the weekend to shop, prepare, and pack food for the office for the week ahead (the thing you identify to close the gap is, in essence, the "request" you need to make to yourself, and that request results in a commitment or plan you would make that resolves the gap).
In the next topic, let's take a closer look at what it takes to make powerful and effective requests.
---
*Hangry = Hungry + Angry. A common result when you skip lunch.