Okay, you get it: self-awareness is important.
The thing is, most of us have a blind spot that interferes with our ability to be self-aware. When we say someone has a blind spot, we typically mean they have a behavior they engage in regularly without knowing it and without intending to bring about the natural consequences of that very behavior. Because this behavior is in their blind spot, it keeps them from showing up in the way they want to show up. Or in the way they think they show up.
Often blind spots exist in areas where we experience some discomfort.
We don't typically take time to consciously think about it, but there are many activities that come up in our daily work lives that can be uncomfortable. Here are a few examples:
Asking someone to explain what something means when we aren't 100% sure
Voicing unpopular opinions
Disagreeing with a colleague
Disagreeing with your boss
Asking someone to be your mentor
Volunteering to take a stretch assignment or role that is out of your current depth
Being honest even when you know it's not what they want to hear
Saying "I don't know," "I made a mistake" or "what are the gaps in my logic?"
Receiving feedback
Giving feedback
The discomfort that arises in these and other scenarios can keep you from fully showing up. Instead of doing the things that make you uncomfortable, you might instead unconsciously lean into one of the hiding behaviors we will explore below. When that happens, the world misses out on the energy you have to contribute to the things you are involved in and you play smaller than your potential.
We let ourselves play small in this manner because it allows us to preserve the status quo. Life goes on while we get the benefit of remaining securely insulated from the risk of "looking stupid" or "failing."
The net effect, however, is that by playing small we risk diminishing ourselves and all that we have to offer.
When we limit our contribution in this way, others probably aren't going to see us or the value we're delivering the same way we see ourselves. Or how we want them to see us.
And the result? Life becomes harder for us than it needs to be and things don't happen for us the way we think they should (e.g., we don't get the recognition we want; people don't collaborate with us the way we want; we don't get the results we are capable of; and so on). Or maybe we do get our way, but at a high cost to ourselves and others that over time takes a great toll. The resulting disappointments leave us in a negative frame of mind, which in turn feeds on itself and sends us into more deeply entrenched patterns that don't necessarily serve us or the organziations we are a part of.
We can get stuck in this vicious cycle and, in this cycle, our negativity may be all that shows up. And guess what doesn't show up?
Our valuable impact
The successes we contribute to
The innovation we deliver
How much we actually want to be a valued part of the organization
Our massive potential
Truth: Blind spots can prevent us from achieving our potential as individuals, as teams, and as organizations.
As individuals,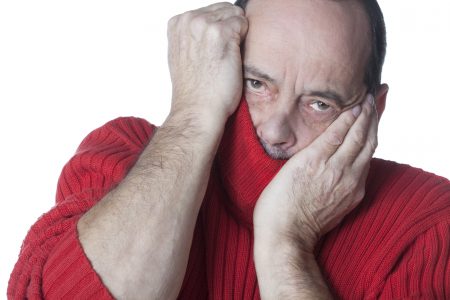 we suffer because we stay out of the game. We kid ourselves about the reasons things don't work out the way we want them to. We blame unfairness in the system or other people for things we don't like. We rob ourselves of the opportunity to learn, engage, and improve.
As a group of colleagues, we suffer. Instead of being a source of motivating, creative energy for our colleagues, we let hiding behaviors keep us disconnected, separate, invisible, which breaks the trust others place in us. As a result, workplace culture, productivity, and results are impacted.
Our organizations suffer. We don't ask the really big questions, which keeps the best solutions out of reach. Our people don't stretch themselves or take on smart risks, which limits the ability to innovate, learn, and get better. We don't collaborate effectively and instead we work in siloes, reinvent the wheel, and lose out on opportunities to amplify our impact.
We need to manage our blind spots so they don't become our fatal flaws.
We manage our blind spots by working to build greater self-awareness. Let's explore some behaviors that are commonly in our blind spot in the workplace:
Stalling
Avoiding or dodging
Cheerleading
Criticizing
Clowning
These aren't the only blind spots out there, but they are prevalent so let's learn how to spot them.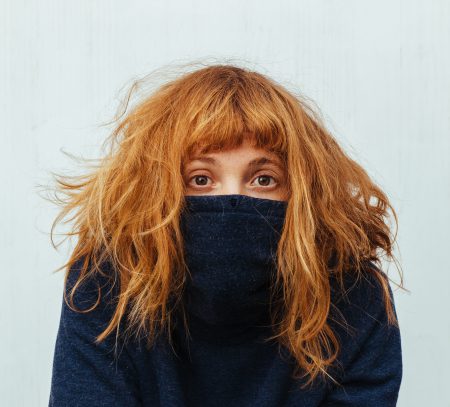 As you move through this lesson, pause every now and then to consider whether you might be letting any of these behaviors stay in your blind spot and hold you back. If you don't see yourself here, consider whether you might know anyone else who exhibits one of these blind spot behaviors. Sometimes it is easier to see things in others than it is to see them in ourselves.
Challenge yourself to read the material in a manner that employs both factual listening and empathic listening (discussed in Lesson 1). That is, read the materials in the spirit of inquiry, looking to learn something and to find some truth (or some percentage of truth) as opposed to reading in the spirit of advocacy, looking to prove this doesn't apply to you or anyone you know. Work with what is here rather than working against it.
What effect might these behaviors — on your part or the part of those around you — be having on your energy? on the energy of those around you? on your organization? on the innovation and service you and your organization are bringing into the world?