There are a few different components to your CCO experience: independent lear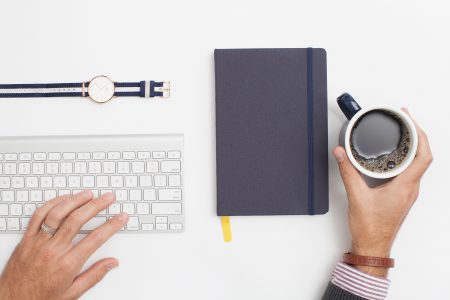 ning, peer learning in a small group (your quad), and the connections you will have an opportunity to make with each other and us informally. Let's look at each aspect so you have an understanding of what it provides and how to engage.
Independent learning
Lessons and independent experiments. Unless we are "on break"*, every other Saturday, you will receive a new lesson in your inbox. (*We are experimenting during your CCO by adding in a few breaks during the course — weeks during which no new content is released — and this change is based on feedback from your organization; we hope you like it!) Each lesson focuses on a particular topic and is accompanied by experiments that you can work with independently to reinforce your learning. You can read these at your own pace, where and when it fits into your life; you can also revisit prior lessons at anytime during the program (and for a full month after the program ends, too).
Peer learning
The Learning Lab and your quad. Unless we are "on break," you will receive Learning Lab assignments in your inbox on the weeks you don't receive new lessons (i.e., on alternating weeks). The Learning Labs contain exercises and discussion prompts that relate to the topic you were working with in the prior week's lesson and are meant to help you structure your time with your quad.
Think of your Learning Lab weeks as your "time in the lab;" in other words, time you will use to continue working with your individual experiments, to prep for your quad time, and to work through Learning Lab assignments with your quad.
Don't miss out on the quad component of the CCO. This is one of the most valuable aspects of the program. My suggestion is to pick a regular, recurring time for this meeting every other week (even during breaks, if you like) and just stick to it, even when one person may not be able to attend. We have seen this to be the best way to balance differing schedules and to get the most out of the program.
Interactive forum events. Your organization may host one or more interactive forum events. This is a chance to gather with all of the CCO participants to hear from — and share with — a wider group what you are curious about, what you are trying out, and what you are learning about leadership and about yourself. (Note: this is not intended as a feedback session; you will have the opportunity to provide feedback at the end of the course.)
Private coaching
During the CCO, you will have an opportunity to meet 1:1 with a professional coach to discuss and workshop any particular leadership challenge you may have. You get to set the agenda for this 30 minute session. If you don't have a topic in mind at the time you sign up, that is okay but know that it is helpful to your coach to have an idea in advance of what you are hoping to work on so provide a topic if you can. This session is confidential between you and your coach. Scheduling instructions will be shared via email.
Additional resources
Each lesson concludes with optional further reading. If a topic captures your interest, look here for additional resources you can use to deepen your learning.
The learning journey you are embarking on is designed to challenge how you see yourself and your understanding of the part you play in things. The lessons are designed to build on the previous learnings as you progress through the content, so try to read them in order and also try to read them during the week you receive them. We start off gently, but the pace picks up as we progress.
Let's pause here to look at the top tips for getting the most out of this program so you can begin to formulate your plan.
Tip #1 — Make time for your development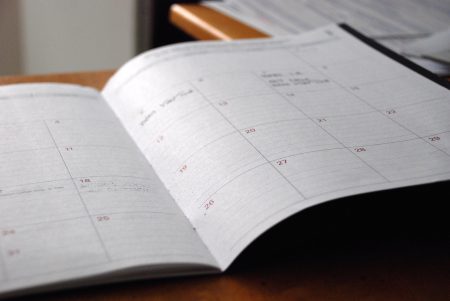 Put time in your calendar now so you can fully engage. You can have all the commitment in the world, but if you have not allowed time for yourself, growth and results probably won't happen. Block out time to read the lessons and also to work with your experiments for a few minutes each day of the week. Schedule your Learning Lab meetings with your quad as soon as possible, too, so that calendars don't become an impediment to your development.
Plan your cadence for the work. You'll figure out what works best for you over time; in the meantime, I've suggested the below cadence to get you started. It looks like a lot but I have heard again and again that while the learning ends up being intense, the time commitment is not. Plan for about 1-2.5 hours per week, spread across various activities or readings. Note: the cadence below works for the weeks when we are not on break; your break weeks can be used for catch-up, both on your individual reading of the lessons and to make up a missed quad meeting!
Sunday
Receive your lesson!

This will cover the skill area you will be focusing on for the next two weeks. Plan to finish reading it by the end of the day Monday.

Tuesday and Wednesday
Run your individual experiments, following the instructions provided. You have two weeks for this. In the first week, this is solo work. (In the second week, you will engage with your quad, where you can bring what you are seeing and experiencing in your solo work to the group for discussion.)
Thursday and Friday
Continue running your experiments

Make sure you have a quad call scheduled for the coming week.

Sunday of 2nd Week
Receive Learning Lab assignments!

Assignments provide structure for your quad meeting for the coming week. You will also want to use the Learning Lab assignments to prepare for your quad meeting.

Remainder of 2nd Week
Continue your experiments.

Engage in your Learning Lab meeting with your quad. Come having prepared in order to make for a richer discussion and a better use of your time.
Decide you're going to engage. Engage with the experiments and Learning Lab as sincerely as you can—remember, at times this means suspension of judgment.
Resist skipping steps or homework, even if you're convinced you've got it under control. In fact, you will probably perceive the labwork as too obvious or you might think a topic doesn't really apply to you … at first. Right alongside that, allow for the possibility that you may end up seeing blind spots you weren't aware of, or you may notice your own resistance or discomfort trying out a particular behavior. Look for this – these nuggets often point to your learning edge.
Prepare. Honor yourself and your fellow learners by being organized in how you approach the CCO experience. Jot down notes and questions in your journal as you run your experiments and as you go through life. Bring those notes and questions to your Learning Lab meetings and to any forum events that will be held during the program.
Bring your curiosity to this experience. That will ensure you get the most out of the CCO.
Tip #3 — Be kind to yourself
Set realistic expectations. Of course you'll "mess up" along the way by getting behind schedule or reverting to an old behavior. Expect it. Try to be gentle with yourself when it happens. No big deal; just get back up, dust yourself off, and try again. If you fall behind, set yourself to getting caught up and resolve to do your best to stay on track going forward.