1. How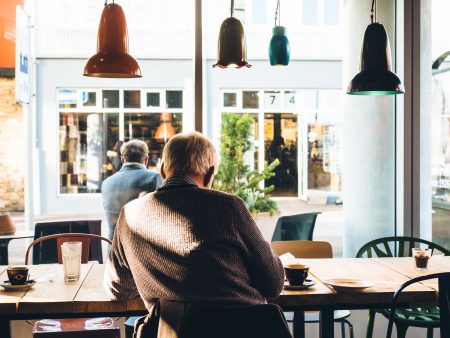 am I showing up? (1x this week) Early in the week, set aside about 30 minutes to complete this Self-Assessment Handout to help you gain insight into how you show up.
2. "Stuff" that can get in the way of showing up (nightly, for the week).
Part 1. This week, pay attention to how you show up in your interactions (include all types of interactions: IM, email, hallway conversation, or meeting). Notice whether any of the following behaviors plays a part in how you show up:
i. You agree or say yes when you don't really mean it

ii. You don't speak up in a meeting even though you have something to say

iii. You decide not to take an action because you worry you will "look stupid"

iv. You criticize an idea or say no to a request without working a bit harder to come up with a solution

v. You stop listening or otherwise disengage when the group doesn't listen to your idea
Pro tip: For some of us, we might notice we don't engage in these behaviors most of the time (for example, not when we are with our direct reports or peers), but when put in a room with someone very senior to us, someone in a position of great authority, or when the stakes are extremely high, these behaviors began to crop up. Get curious about whether this differential behavior could be at play for you.
Part 2. Each night this week, take ten minutes to reflect on interactions earlier in the day when you noticed any of the behaviors listed in Part 1. Take a moment to write in your journal:
i. What you noticed

ii. Whether, for the behavior you noticed, you can identify any source of discomfort that might have contributed to why you engaged in the behavior. Recall from your lesson, common sources of discomfort for professionals include:

a. Voicing an unpopular opinion; disagreeing with a colleague or your boss
b. Speaking the truth even when you know it's not what they want to hear
c. Saying "I don't know," "I made a mistake" or "what are the gaps in my logic?"
d. Receiving feedback or giving feedback
e. Asking someone for help or to be your mentor
f. Taking on a stretch assignment that is out of your current depth


iii. How the behavior you noticed might have affected the energy in the room (yours and/or that of others)

iv. How the behavior might have affected your contribution

v. How the behavior might have affected your feelings about others in the room, the project, and/or the course of action you are taking
The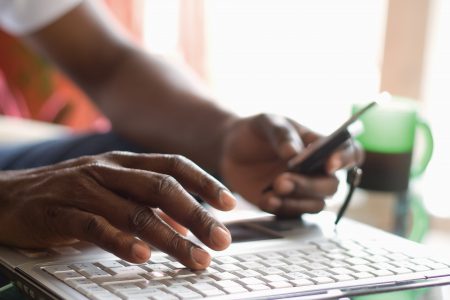 behaviors listed here tend to get in the way of showing up and contributing. They are often a sign that you might be hiding and a call to examine whether you could be more engaged in some way. Remember, the point isn't that the behaviors discussed in this lesson are all bad, all the time; rather, the point is, you want to use awareness of how you show up to spend more time in the driver's seat with regard to the choices you make about what you say, do, and believe.
Pro tip: If you find that it is difficult at day's end to recall whether any of these behaviors was present earlier in the day, try using more real-time support for your learning. Consider using your phone or watch here. To do so, set your device to beep/vibrate every couple of hours; use the beep/vibration as a reminder to pause for a moment to reflect on the preceding hour or set of interactions you've just had. While pausing, mentally run through the behaviors listed in Part 1 and ask yourself whether you exhibited any of these behaviors during the time period under review. Jot down some notes and set that aside for reflection later when you have time. This need take only 1-2 minutes at a time.