Have you ever... stalled or delayed acting?
Have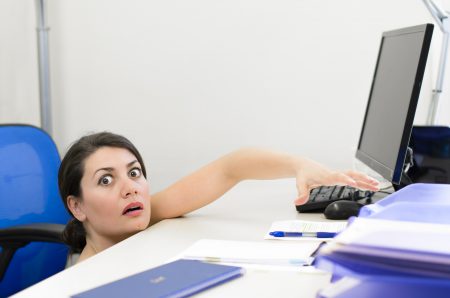 you ever over-complicated something? How about by endlessly editing a document or email message, revising it again and again to incorporate another idea or topic? What about by convincing yourself there's "just one more thing" to add to a deliverable before circulating it or to research before advocating for an opinion you want to share?
Consider these scenarios:
You often take longer than you want to finish deliverables; you've even missed deadlines. The truth is, your work is basically done but you can't let go of it because you need to go through your draft "just one more time" before you feel comfortable that it's perfect and ready to email to the team.

You're in a meeting. You have something to add to the discussion, but you hesitate. You aren't 100% sure of yourself. Instead of sharing your thought, you let the moment pass. You tell yourself, "if I had the time to do some research on this first, then I would speak up."*
Pro tip: One way some past Challengers have tested themselves to determine whether stalling is in their blind spot is this: Check out your email "drafts" folder. If you are a chronic staller, you might be amazed to find several brilliant, but unsent drafts lingering there.
Have you ever… avoided or dodged someone or something?
A second, related blind spot is around the ways we might be dodging or avoiding things that make us uncomfortable. Here's how we avoid at work:
Not engaging when asked to; going dark
Withholding information or neglecting to do what you said you'd do
Arriving to meetings late or tuning out when others are speaking
Rushing a decision without asking the right questions or surfacing complexities
Here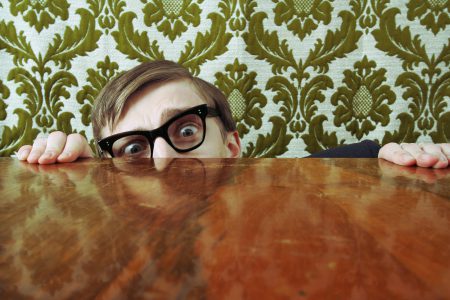 are some scenarios to consider:
You are in a conversation with your boss. You disagree with what she wants you to do, but instead of having an open and transparent conversation about the merits and demerits of the different approaches, you stop talking and just wait for the meeting to end as fast as possible.

You are in a meeting with your peers discussing a project that, truth be told, is not going well. Rather than tackling the real issues (some of which might require you to revisit and extend the schedule), you stay silent and punt on the hard discussion.

Last week, you told a colleague you would get them your inputs on a project by Wednesday. Come Monday, you can tell that there is no way you can make this happen. Instead of re-setting expectations with your colleague, you put your head down, stay in your office or work from home, and dodge your colleague if you see them coming.
Do you see yourself or anyone you know here? Of course, at times these behaviors can be the legitimate result of a well-reasoned decision that something else is more important than the thing you are avoiding. Or, you really were late because it was unavoidable. These things happen. However, if dodging has become a recurring part of how you work, make sure to ask yourself what the net effect of this behavior is. Helpful questions to consider here are:
Are you using the behavior to hide from something that makes you uncomfortable?
Is the behavior getting in the way of you being transparent or collaborating effectively?
Has the behavior had any effect on your ability to achieve results?
If your answer to any of these questions is yes, then allowing this behavior to remain in your blind spot might be causing you to play smaller than you really are. Let's look at another set of common blind spots: caricatures.
Have you ever… been a caricature?
A third set of blind spots has to do with leaning so heavily into a set of behaviors that you covering up your real contributions. Here, we'll look at three common caricatures to watch out for:
The Cheerleader
The Critic
The Clown
Each one has plenty of good qualities but when overused, this can interfere with our effectiveness. Let's look at how.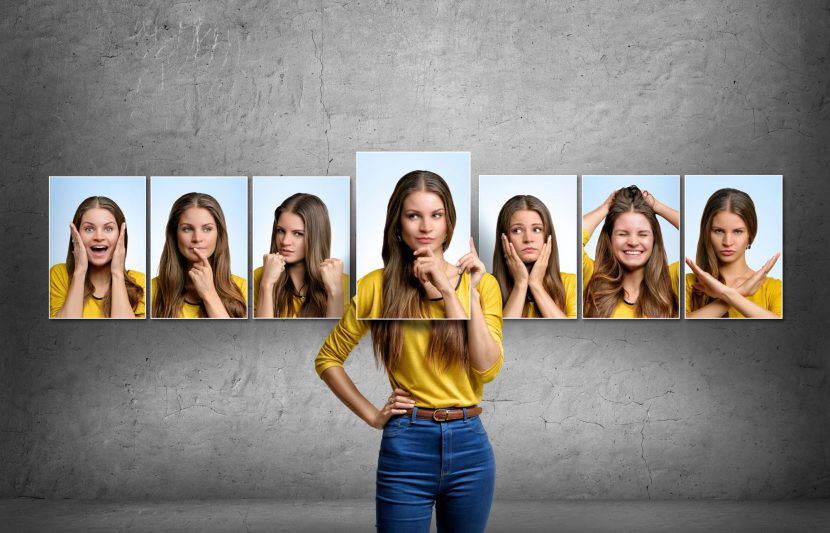 The Cheerleader
The Cheerleader's primary motivation is to please others. To achieve this result, Cheerleaders are typically chameleons (usually without being aware of it). They hide their talent and creativity behind the need to be liked and to gain approval from others.
Cheerleader behavior includes:
Agreeing, smiling, and nodding constantly
Making decisions from a place of approval-seeking rather than logic
Seeming to advance no opinions of their own
Lacking conviction; changing their opinion at the first challenge
The next two caricature types — the Critic and the Clown — can read a little differently. Unlike the blind spots we have looked at so far (stalling, dodging, and cheerleading), Critic and Clown behaviors can come off as being rooted in superiority and disdain for others.
The Critic or the Skeptic
The Critic's role is to pick everything and everyone else apart. The Critic claims they are not part of the system, nor have they bought into the system, and, therefore, they are not responsible for the system or any of the many, many things wrong with it. In other words, the Critic hides by standing on the sidelines, outside of the subject of their critique, not part of the way things are.
Critics can be recognized by the following behaviors:
Criticizing before engaging or trying something new
Defaulting to "yes, but…" as a knee-jerk response to ideas or suggestions from others
Not putting any skin in the game
Picking others' ideas apart but not offering their own
The Clown
The Clown plays it safe by not taking anything too seriously. Clowns find conflict, risk, and the possibility of failure to be extremely painful, and their primary motivation is to steer things in the other direction — the 100% risk-free direction — at all costs. By creating distractions, Clowns disrupt the participation of the group, conceal their lack of confidence and discomfort, and never really take a stand or share an opinion of their own. By not taking things too seriously, Clowns insulate themselves. By never really buying into anything, it's no big deal if it doesn't work out.
Clowns can be recognized by these behaviors:
Using sarcasm instead of sharing an opinion or preference
Making comments that distract from the goal at hand or take the conversation in a new direction
Causing interruptions during meetings (like arriving late or leaving early), especially when a final decision, accountability, or ownership needs to be firmed up
Not making time to prepare, not being prepared, deferring
Any of these characters sound like anyone you know?
Of course, offering solid critical thinking, bringing humor to bear, and being supportive of others are generally good things; I'm not suggesting otherwise. The point is, the patterns described above — in overuse — might not be serving you, particularly if they have become habitual, unconscious responses to life. Instead, the Critic, the Clown, and the Cheerleader each in their own way avoids fully showing up for themselves and for their colleagues. If you over-engage in this behavior, the effect of allowing it to remain in your blind spot might be that you avoid what feels risky and instead over-index on preserving the status quo. Which means you might miss out on the really good stuff.
Remember, we're working on self-awareness here, so if you're seeing yourself, don't worry. You're not defective – you're normal. Most of us have taken on some of the characteristics described here at one time or another in our lives – either at a difficult time or when we are operating in a domain where we aren't as comfortable. Under stress, our blind spots are more likely to show up — if we aren't aware of them. We will get into why and what we can do about this in a moment.
We could talk all night about other kinds of blind spots — and yes, there are more — but let's keep moving forward so we can get to the good stuff: Understanding what's going on for you when you hide.
---
*Here, we are talking about examining and becoming more aware of behaviors that are driven by fear where that fear is causing us to cover up more authentic or true aspects of our nature. We are not talking about behaviors that originate with authentic aspects of personality (e.g., introversion versus extroversion). Personal style can include taking time to process before speaking, which may result in not speaking up as fast as the next guy.
**If you aren't seeing yourself here, that's okay, too. These tips are useful in your work on self-awareness and also useful in understanding your colleagues and stakeholders as part of the path to more effective collaboration.