The third common workplace blind spot is around our dodging or avoiding behaviors. Every single one of us is a seasoned pro at avoiding things. We even avoid things that are good for us! (Like eating broccoli or going to the gym.)
Here's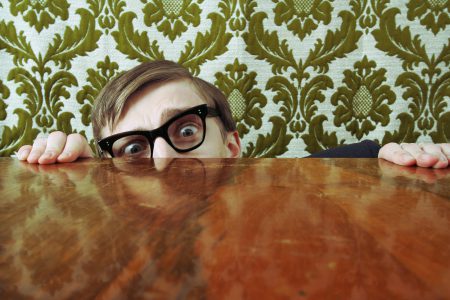 how we avoid at work:
Arriving to meetings late; back-benching
Not making time to prepare for meetings
Skipping meetings
Not engaging when asked to; going dark
Withholding information or neglecting to do what you said you'd do
Rushing to a decision, before asking the questions you have or surfacing complexities
Refusing to make decisions
Of course, these behaviors can be the legitimate result of a well-reasoned decision that something else is more important than the thing you are avoiding. It can be easy to justify them, too: "I would have responded but I was totally buried." But often, these behaviors can be a sign that you are in hiding, particularly if engaging in these behaviors has become a part of how you work.
If any of this sounds familiar, you're not defective – you're normal. Common to each pattern is this: the behavior keeps us out of the game, and our blind spot about the behavior keeps us in the dark. We could talk all night about the variety of forms hiding takes, but let's keep moving forward so we can get to the good stuff: why are we doing this, anyway?