The first type of hiding we'll look at this week has to do with taking on character types. If we aren't self-aware, we fail to grasp when we fall into a character type at work and the behavior stays in our blind spot. Under stress, this effect is amplified. Here are three common character types, each of which can have the effect of obscuring your contributions and your potential:
The Critic
The Clown
The Cheerleader
Let's take a look at each one and the signs you can use to spot them in yourself (and others).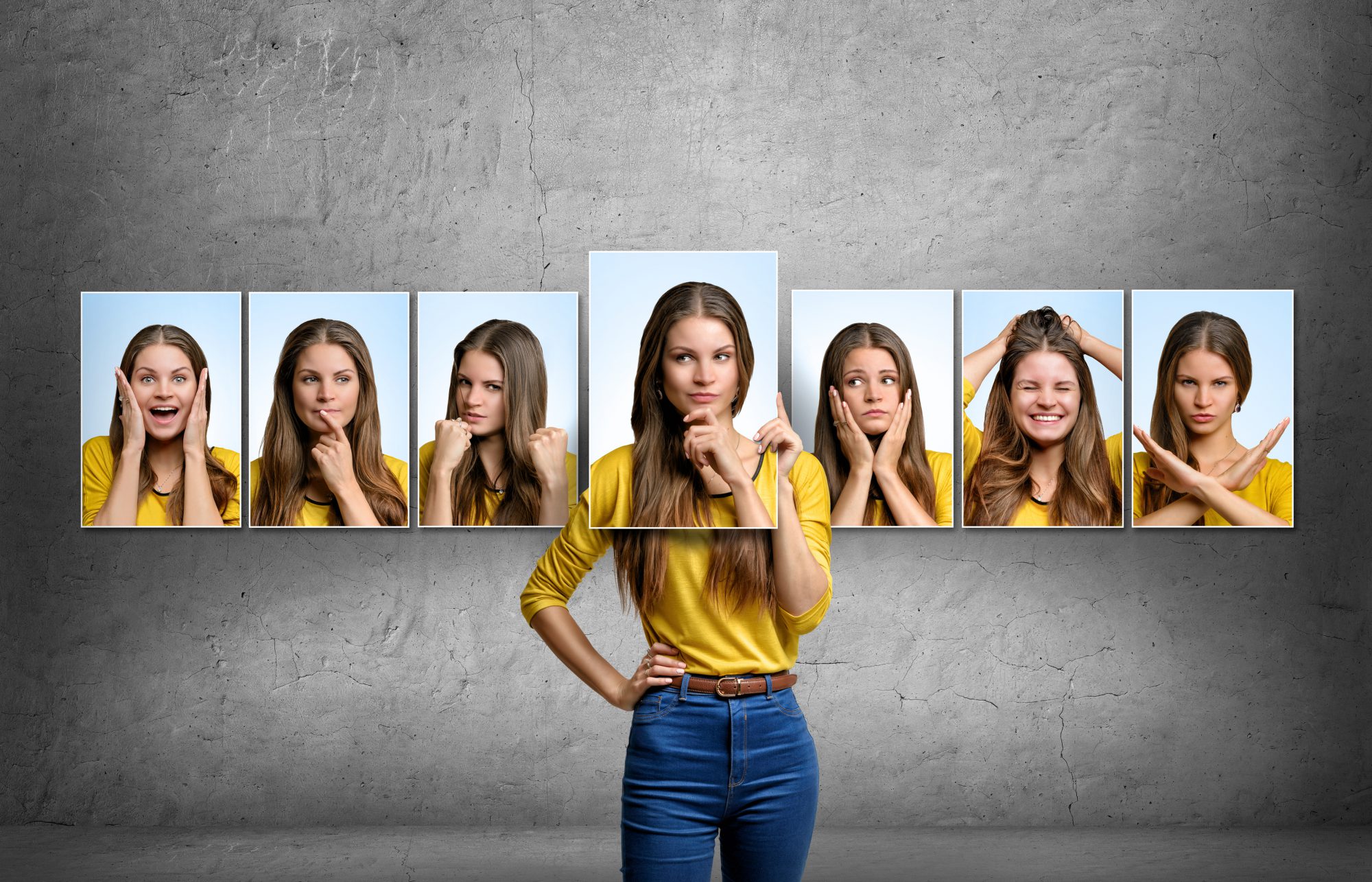 The Critic
Standing on the sidelines, the Critic's role is to pick everything and everyone else apart. The Critic claims they are not part of the system, nor have they bought into the system, and, therefore, they are not responsible for the system or any of the many, many things wrong with it. In other words, the Critic hides by remaining separate, not part of the way things are.
Critics can be recognized by the following behaviors:
Criticizing before engaging or trying something new
"Yes, but…" as a knee-jerk response
Not putting any skin in the game (picking others' ideas apart instead of offering their own)
Answering, "yeah, this kind of thing isn't for me…" or "I'm the kind of person who…" (the kind of person who can't even think of trying whatever anyone is suggesting) before really hearing you out
The Clown
The Clown plays it safe by not taking anything too seriously. Clowns find conflict, risk, and the possibility of failure to be extremely painful, and their primary motivation is to steer things in the other direction — the 100% risk-free direction — at all costs. By creating distractions, Clowns disrupt the participation of the group and conceal their lack of confidence and discomfort with ambiguity. By not taking themselves too seriously, Clowns insulate themselves. By never really buying in to anything, it's no big deal if it doesn't work out.
Clowns can be recognized by these behaviors:
Using sarcasm instead of sharing an opinion or preference
Making wisecracks that distract from the goal at hand
Causing interruptions during meetings, especially when a final decision, accountability, or ownership needs to be firmed up
The Cheerleader
The Cheerleader's primary motivation is to please others. To achieve this result, Cheerleaders are typically chameleons (often without being aware of it). They hide their talent and creativity behind the need to be liked and to gain approval from others.
Recognizing Cheerleader behavior:
Agreeing and smiling, constantly
Seeming to hold no opinion of their own
Making decisions from a place of approval-seeking rather than logic
Lacking conviction; changing their opinion at the first challenge
Any of these characters sound like anyone you know?
Of course, offering solid critical thinking, cracking jokes, and being supportive of others are generally good things and I'm not suggesting otherwise. The point is, the patterns described above — in overuse — don't necessarily serve you, particularly if they have become habitual, unconscious responses to life. Instead, the Critic, the Clown, and the Cheerleader each in their own way plays small and stays out of the game, deflecting attention from you and what you have to offer.
Remember, we're working on self-awareness here, so if you're seeing yourself already, don't worry. That just means this whole development thing might be working.* The thing is, most of us have taken on some of the characteristics described here at one time or another in our lives – either at a difficult time or in certain domains where we aren't as comfortable. Under stress, any tendency to hide is more likely to show up if we aren't aware of it.
We will get into why we do this and what to do about it in a moment, but first let's look at a few more ways we hide at work.
---
*If you aren't seeing yourself here, that's okay, too. These tips are useful in your work on self-awareness and also useful in understanding your colleagues, clients, and stakeholders as part of the path to more effective collaboration (which we'll get to later on in the CCO).