The most common explanation for these hiding behaviors—one we can all benefit from increased awareness of—is fear. While fear can be a positive motivator driving us to try harder, the kind of fear we are talking here has a paralyzing effect, as opposed to an activating effect. Here, we're talking about the kind of fear that is triggered when you're under stress or faced with uncertainty, ambiguity, and the unknown. Like what you're faced with when you take on a new area of responsibility, an uncharted issue, or you get reorganized into a new team.*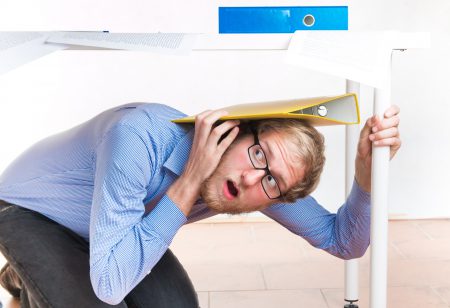 Fear distorts, distracts, and knocks us off our game. Fear comes from a program running in the back of our minds saying, "there are rules to participation" and, "everyone else knows the rules except me."
Here are the most common fears my super-smart clients experience at work all the time:
I don't have the answer they want
I'll look stupid in the meeting
I'm not as impressive as my colleagues
They'll realize I was a bad hire (even though I've now been at the company for 8 years)
I don't belong here
Notice anything about these fears? For one, they are all rooted in what other people think about you, or more precisely, what you think other people think about you. The other thing about these fears is that they are fed by a set of ideas. The ideas behind these fears are that:
I'm supposed to have all the answers, all the time
It is not acceptable to make mistakes
Everyone else knows what's going on
Notice, the driving force behind these fears is just a set of ideas.
In other words, mental constructs. Made up stuff that is constantly signaling to us that conditions are not safe for us, that we should proceed with caution. Significantly, the most common workplace fears are only scary if you buy in to the ideas that feed the fear. If you can unhook from these ideas – even just a bit – it's like popping a hole in a balloon: the fears begin to burst and, shazam, they lose their power over you.
Without getting too deep into the psychology of it, these sticky ideas originate in our past. For most of us, they come from the best possible place: our caregivers who were motivated by a desire to help us learn beliefs and behaviors that would increase our chances of survival. When we were little, we needed these ideas because they reinforced norms around, for example, sharing, not hitting, using inside voice, looking before you cross, and so on. Useful stuff. But…a common theme in many of these messages is: "don't stick your neck out, don't do anything that might get you noticed, and don't take risks."
These messages continue to reverberate in the present. Without minimizing the very real effects of this developmental process, here's what I want you to think about: you're all grown up now, totally capable, and, as we established in Week 1, you are totally fantastic. That's how you got here, after all. In Week 3 (Belief vs Fact — Short-Circuiting Reality), we take an in-depth look at why these ideas have such a strong hold on us, but for now, what I hope you are beginning to wonder is: what if these ideas are out-of-date? What if I am not at the whim of these ideas? What if there are other ideas that are more current, more useful, and perhaps more true?
Make sure your ideas – at least the ones you let drive the choices you make – line up with your current reality.
While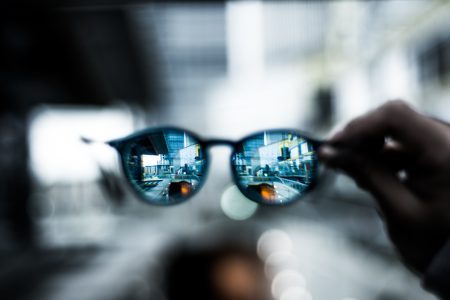 you may not (yet) buy that the ideas driving your fears are false, can you at least hold in your mind the possibility that they might be false (or at least somewhat false)?
Easier said than done, I know.
If you are having doubts, worry not. Letting go of fear will seem more and more realistic as you learn the game-changing moves we will get to during the CCO.
---
*You may be thinking, "This doesn't apply to me. I feel confident nearly all the time." Great to hear! This Lesson might not be for you. Or…let me offer a couple of alternative possibilities (not because I think I know you better than you do — I don't — but because I want to make sure you get the most you can while you're here).
One possibility: you don't see yourself here because it's really freaking hard for any of us to see ourselves. It can take some time sitting with a concept and letting it soak in while we go about our day before we think it might touch on something relevant to us. So, hang out with the information for a bit; set an intention to bring it to mind several times this week, observing yourself as you move through your day and noticing if there is a hint of any of these behaviors anywhere.
A second possibility to noodle on for the sake of your learning: you may exhibit some of these hiding strategies for reasons other than fear (or by another name that feels more fitting for you). Fear isn't the only explanation for the hiding behaviors we are working with this week, just a really common one. At times, we hide out of habit or just because a different way hasn't yet occurred to us. If this is you, my guess is you're going to get a ton out of Week 4 (Executive Presence–Bringing It)- stay tuned!