Okay, so you don't want ideas rooted in fear to drive you into hiding or diminish your ability to collaborate effectively and achieve your goals…. but how can you start to change that? Brené Brown (author, public speaker, and research professor at the University of Houston Graduate College of Social Work) offers the following as a bold first step:
You have to let go of who you think you should be, in order to be who you really are.
And if who you think you should be includes the person who has all the answers; who never makes mistakes; and who always knows what's going on, that sounds like a painfully high bar to meet. Imagine what it would feel like to let go of at least some of that. I'm not suggesting you embrace mediocrity as the alternative to that high bar, by the way. What I am suggesting is that there might be a bigger, more vibrant, and even more effective version of you that could emerge when you find a way to move through your fear.
Consider the Challenger as one possible path forward.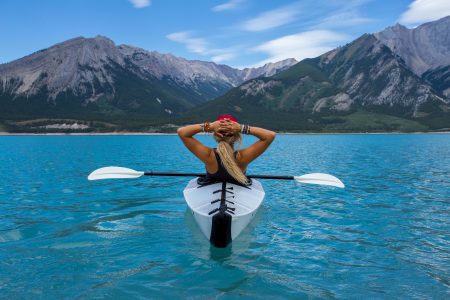 The word challenger signifies one who is a formidable contender in a demanding competition. Challengers are often those who take a stand for something they believe in. They have a dream and a plan and they typically follow both rather boldly and resourcefully. Challengers are willing to work hard, look for the solutions, and take responsibility for their actions.
To do all of this with skill, the Challenger must be a supreme navigator. Navigating complex systems requires an emotionally healthy perspective, optimism, and most importantly, self-efficacy.
Self-efficacy has to do with self-awareness, intentionality around your behavior, and a belief in your capacity to handle a wide range of tasks and situations, reach goals, and persist through challenges. In other words, the Challenger has resilience and grit. The CCO is geared toward increasing your capacity to show up every bit the Challenger, every day.
As we move through the course, I'll ask you to hold up this idea of the Challenger as a possible North Star for yourself and even as the basis for how you and your colleagues want to show up for each other. We will look at Challenger behaviors you can practice in a variety of typical workplace settings. As we do, you'll have the opportunity to build your own understanding of what it means to be a Challenger and to design what that might look like for you.
To get started, pause right now and list out the Challenger behaviors you just learned about in this topic.
Yes, I realize they are already written here in the course, but just humor me and write them out in your journal, in an electronic sticky note on your computer, on your sweaty palm; anywhere! Extra credit if you add some of your own words to your list.
---