The most common explanation for these behaviors we've been exploring is fear. While fear can be a positive motivator driving us to try harder, the kind of fear we are talking about here has a paralyzing effect, as opposed to an activating effect. Here, we're talking about the kind of fear that is triggered when you're faced with uncertainty, ambiguity, and the unknown, or even just discomfort at some level (conscious or not). Like what can happen when you take on a new area of responsibility, face an uncharted issue, or get reorganized into a new team, for example.* Or what happens in more everyday situations where taking action feels somehow risky, like having a difficult conversation.
Fear distorts, distracts, and knocks us off our game. Fear comes from a program running in the back of our minds saying, "there are rules to participation" and, "everyone else knows the rules except me."
Here are the most common fears my clients, highly skilled professionals at the top of their game, report experiencing at work:
I don't have the answer
I'll look stupid in the meeting
What if it turns out I'm not as smart as I think I am
I'm not as impressive as my colleagues
It is not ok to say something other than what they want me to say
I was a bad hire (even though I've now been here for 8 years)
I don't belong here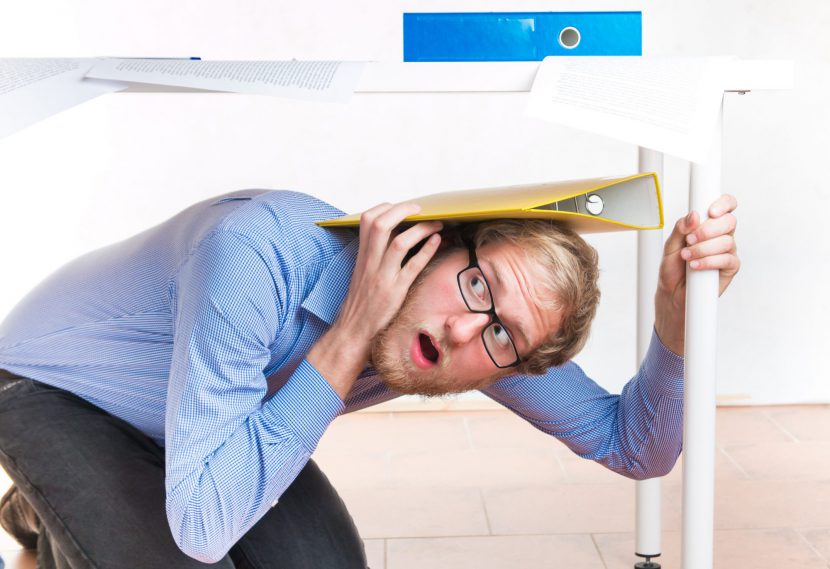 Notice anything about these fears? For one, they are all rooted in what other people think about you, or more precisely, what you think other people think about you. The other thing about these fears is that they are fed by a set of ideas. The ideas behind these fears are that:
I'm supposed to have all the answers, all the time
It is not acceptable to make mistakes
It is not safe to have conflict or a difference of opinion
Everyone else knows what's going on
Notice, the driving force behind these fears is just a set of ideas.
In other words, mental constructs. Made up stuff that is constantly signaling that conditions are not safe for us, that we need to proceed with caution. Significantly, the most common workplace fears are only scary if you buy in to the ideas that feed the fear. If you can unhook from these ideas – even just a bit – it's like popping a hole in a balloon: The fears begin to burst and, shazam, they lose their power over you.
Without getting too deep into the psychology of it, these admittedly sticky ideas often originate in our past. For most of us, they come from our caregivers who were motivated by a desire to help us learn beliefs and behaviors that would increase our chances of survival. When we were little, we needed these ideas because they reinforced helpful norms like "share with your sister", "don't hit", "use inside voice", and "look before you cross". Useful stuff. But…a common theme in many of these messages is: "Don't stick your neck out and don't take risks." In other words, hide, don't do anything to make yourself visible, preserve the status quo!
These messages continue to reverberate in the present, driving us to play small as described earlier in this lesson. We take an in-depth look in Lesson 3 at why these ideas have such a strong hold on us, but for now and without minimizing the very real effects of this developmental process on our psyches, what I hope you are beginning to wonder is:
How much am I letting these ideas drive me?
What if these ideas are out-of-date?
What if there are other ideas that are more current, more useful, and perhaps more true?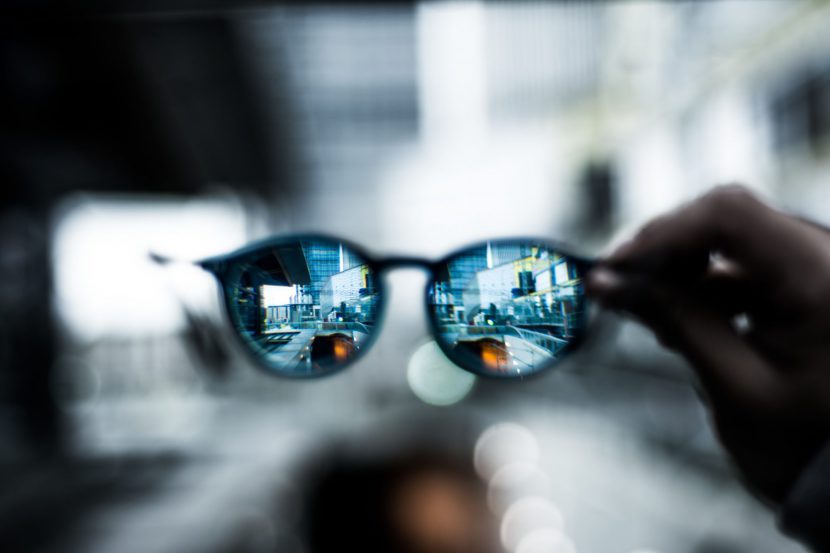 Make sure your ideas – at least the ones you let drive the choices you make – line up with the current reality.
While you may not (yet) buy that the ideas driving your fears are false, can you at least hold in your mind the possibility that they might be false (or at least somewhat false)? Easier said than done, I know. If you are having doubts, worry not. Letting go of fear will seem more and more realistic as you learn the game-changing moves we will get to during the CCO.
"I tell people to show up, just get in the game, go play in traffic."

— Joseph Plumeri, Vice Chairman of First Data and former CEO of Willis Group Holdings.
So, back to the topic of leadership and the personal excellence that fuels it. What do fear and these pesky blind spots we have around behaviors that keep us small have to do with leadership? A lot.
Allowing fear to drive us into hiding breaks trust because our co-workers can't count on us to show up and deliver what they need us to deliver.

If we are ruled by fear, we have a difficult time staying in flow. Flow is the "state of performance in which people are able to concentrate intensely at a task because it meets their optimal level of challenge." We also limit our ability to be creative and innovate, which hampers our ability to achieve our biggest, boldest goals.

Even when we are the ones hiding, and especially if we aren't self-aware that we are doing it, we can feel excluded, like we are in the "out-group." Research shows this to be a painful, stressful state for us. We will talk more about this state — amygdala hijack — and what it does to your brain and body later on but for now, simply note that allowing fear to drive behavior puts us in a negative emotional state that the brain receives as "threat," which limits perception and disrupts critical thinking.

Attitudes and emotions are contagious! When you put your energy and focus into fear and hiding, others around you start to do the same.
What if we could instead use fear for good?
Let's listen to what Leesa Manion has to say about her own experience learning about fear and how she uses it as a guidepost to work through roadblocks:
---
*You may be thinking, "This doesn't apply to me. I feel confident most of the time." Great! Maybe fear is not at work in your life… but you can still gain value out of this lesson by allowing it to help you understand some of your colleagues better. And…let me offer a couple of additional possibilities (not because I think I know you better than you do — I don't — but because I want to make sure you get the most you can while you're here).
One possibility: You don't see yourself here because it's really hard to see ourselves. It can take some time holding a concept in the background while we go about our day before we can see how it might touch on something relevant to us. So, hang out with the information for a few days; set an intention to bring it to mind several times this week. Observe yourself as you move through your day and notice if there is a hint of any of these behaviors anywhere in your life.

A second possibility: You may exhibit some of these hiding strategies for reasons other than fear (or by another name that feels more fitting for you). Some of my clients hide not out of fear, but out of habit. Many of them hide just because a different way hasn't been modeled for them. If this is you, my guess is you're going to get a ton out of Lesson 5 — stay tuned!